My muse is a fickle, fickle beast. She spends most of her time jetting around to warm, sunny locals I can't afford to visit (she spent most of the summer in Oahu, I think, and spent the winter in Melbourne), only showing up to cause trouble.
For example, I was planning to take things easy for Nanowrimo. Just work on an editing project. It's a big editing project, to be use, nearly a full rewrite, but an editing project nonetheless.
But then almost as soon as I posted that blog, she showed up on my doorstep in a fur coat and sunglasses, looking like Beyoncé, and dropped something new at my feet. "This one," she said.
"But…that's a cozy mystery. I write horror."
My muse: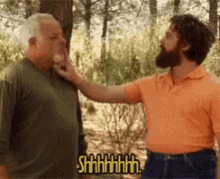 "This one."
And before I knew it, I had an outline for the first four books in a series, including a map of the small town where it's set, a list of the recurring side characters, and an entire binder dedicated to the project.
What?
I tried to think about the horror project, but suddenly couldn't remember where it was going. And just to help me get started, the souvenir my muse brought back from Hawaii was an idea for a short story, which is now 3/4 complete and will be done by the end of the day. You know, just to get me out of editing mode and back into drafting mode, since I haven't really drafted anything new in over a year and instead have been working through my back catalog while I recover and adapt to my chronic illness.
So now instead of writing a creepy, dark historical, I'm writing a cozy mystery set in a former spiritualist colony, filled with aging hippies and their new age offspring.
No, I don't know how that happened either. All I can say is, blame the muse.
---
Like what you see? Check out my latest book, BY THE GRACE, available on Amazon, Gumroad, and here on my website!