3 years on, and Best Youtube Knitting Podcasts is still one of my top blog posts, so I thought it was time to do an updated edition.
Most of the podcasts I shared in that post are still going, though some are on hiatus or have been posting more sporadically as the life situations of the creators have changed. If you're looking for something to fill in the gaps, then here are a few more you can look into.
You can probably figure out what drew me to this podcast just from the title (I mean, this is still my top selling pattern. It should be obvious). Amber, Erin, and Emily are hilarious to listen to, and they do not mince words. I went back to the beginning and listened to all their episodes so far. There were a few incidents of random snorting on the bus, let me tell you. This one isn't on youtube, but you can find it anywhere you find your audio-only podcasts.
Dunderknits
Another swear-friendly podcast, Caroline is a fantastic knitter and generally funny human being. I love the funny little clips she does at the start of each episode. I'm embedding her very first episode, just because the "awkward tinder profile" is what sold me.
Engineering Knits
This podcast makes my nerdy little heart sing, especially since her latest series is recreating an 1890s outfit from the ground up. In includes sewing and knitted lace, looking at older techniques and materials, and I look like this every time I watch an episode: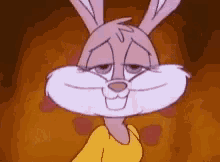 She's super inspiring and knows her stuff.
Mandarine's
This isn't your typical podcast. It's more of a vlog, set to relaxing music, in a montage format with limited voiceovers. Our lovely host hails from Brittany, and has a delightful, soothing accent and aesthetic. She does a lot of studio vlogs, covering her design process and current projects.
Those are all the ones I've been watching lately. Is there a favorite you follow?
---
Like what you see? Check out 10 Tips for New Knitters & Crocheters.