I have been doing a TON of reading. Seriously. I think I've finished 4-5 books since Saturday, and I'm working on three more. Right now I'm on a huge Urban Fantasy kick. This might be because THE FERRYMEN is coming out in few weeks. Or maybe it's because one of my favorite authors has a new release. Whatever the reason, I'm plowing through these books. All of my selections this time are backlist books, and the first book in a series. If you would like to read a full summery of each book, just click on the title to see the Amazon page.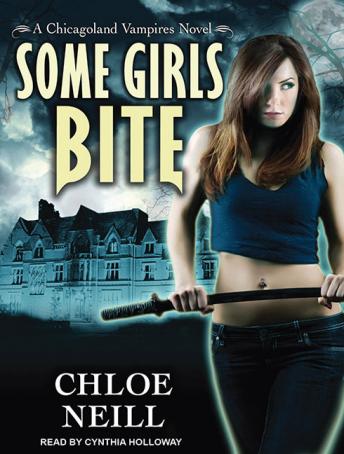 Pass: Some Girls Bite (Chicagoland Vampires #1) by Chloe Neill
When Merit is turned into a vampire against her will in an effort to save her life, she's thrust into a world filled with intricate politics, where a single misstep could have deadly consequences.
I listened to this book on Overdrive, and really enjoyed it. While I'm not crazy about the romantic subplot (Hi! Can we get some male leads that aren't bent on owning or controlling the heroine?) I really loved Merit and her group of friends–From her blue haired witch of a best friend to the host of magic users she meets as she delves deeper into Chicago's supernatural underbelly. I already have books 2 and 3 waiting on my phone for when I finish my current audiobook.
Merit is funny and sarcastic, which makes her my favorite kind of main character. I loved watching her develop as she adjusted to the new world.
Genre: adult urban fantasy
Sub-Genre: paranormal, action, romance
Page Count: 352
Fail: Beautiful Demons (The Shadow Demons Saga #1) by Sarra Cannon
I was so disappointed by this book. It started off really strong–southern gothic mystery with a strong female lead, a creepy mansion, and a small town with a secret? Sign me up!
Unfortunately, the rest of the book just didn't hold up. It suffers from really poor pacing. The middle of the book is considerably slower than the rest, and just as things start to get good again, the story cuts off. Not in a "Wow, that's a hell of a cliffhanger, I can't wait for the next book!" type of way. Instead, there are so many loose ends it feels like a tacky fringed jacket. Only one plot thread was kinda-sorta resolved, but not in a way I found very satisfying. I will not be continuing with this series, despite how much I liked the setting and the main character.
Genre: young adult paranormal romance
Sub-Genre: southern gothic mystery
Page Count: 180
Promise: Dead Witch Walking (The Hollows #1) by Kim Harrison
This series has been recommended to me so many times over the years, and I finally decided to read it last week. While it's not my favorite UF title, I think it might suffer from "first book syndrome" (weaker writing in a debut novel that is frequently corrected with the later books of a series).
I really, really wanted to like this book. I loved the premise–supernatural cop leaves her job only to have her former boss put a hit on her–but while most of the book was okay, it wasn't great. I didn't connect with the main character, Rachel, or her vampire friend and roommate, Ivy. In parts, I actually actively disliked them. My favorite character was actually the third member of their group, Jenks, a pixie.
That started to change in the last third or so of the book. While I still didn't care for the characters, the plot got a lot more intense and that compensated for the fact that I kind of wanted to slap the main character through most of the book.
The strong ending, however, is the main reason I'm considering the next book. I think I'm going to give this series one more chance with book two (The Good, the Bad, and the Undead) before I cut it off.
Genre: adult urban fantasy
Sub-Genre: action, mystery
Page Count: 432